Yaya Sanogo: Ex-Arsenal striker speaks out on his final year as a free agent | Soccer News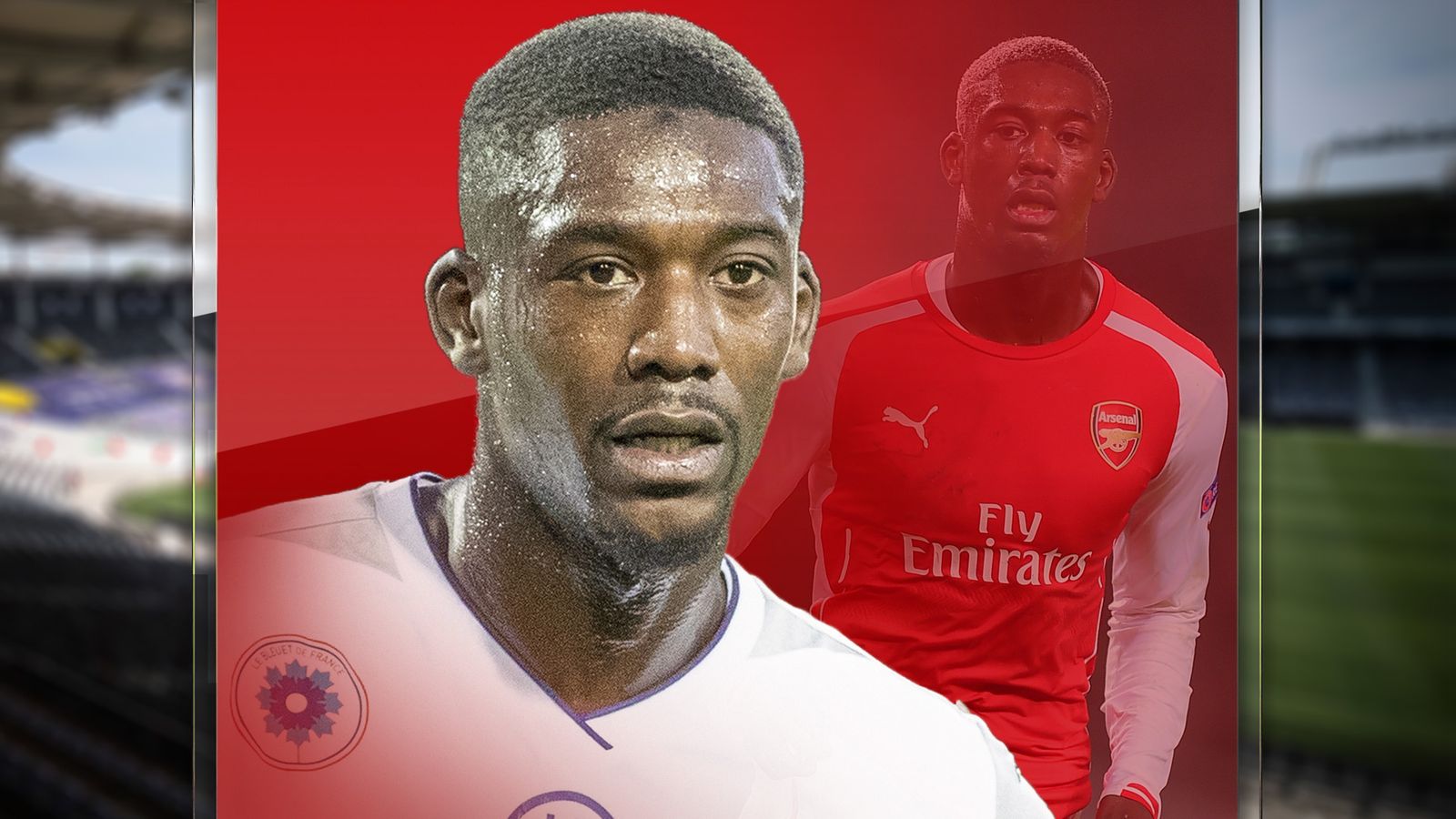 Yaya Sanogo: Ex-Arsenal striker speaks out on his final year as a free agent | Soccer News
For longtime free agent Yaya Sanogo, his career wasn't meant to end the way it did. Next year will mark a decade since a time that promised so much.
In 2013, the French striker was nominated for the European Golden Boy award, the same year that saw him win the Under-20 World Cup with France and secure a dream move to Arsenal.
Now 29 and the peak of his footballing years moving fast behind him, Sanogo has been without a club for 12 months, since the end of his six-month spell at Championship side Huddersfield Town.
Take away that brief stint in the English second tier, and then the former Gunners striker is without a club, income or competition for two whole seasons.
"The worst time is Saturday and you can't play," he says exclusively sky sports. "You can't be competitive, that's the hardest part.
"There is frustration. The pressure and the adrenaline of the weekend – I miss it, I miss the pitch."
Since playing his last game against Arsenal at the end of 2014, Sanogo has enjoyed three interest-free loan spells at Crystal Palace, Ajax and Charlton. The next 18 months brought just 21 league appearances and three goals – all in one game for the Addicks.
Leaving Arsenal for good in 2017, a three-year stint at Toulouse saw a slight improvement with 17 goals in 66 appearances, but Sanogo couldn't prevent the French outfit from being relegated from Ligue 1.
He left on a free transfer amid the 2020 coronavirus pandemic – and with the exception of the brief goalless spell at Huddersfield last season – has not been seen since.
Sanogo's career to date
2010-2013: Auxerre – 24 games, 11 goals
2013-2017: Arsenal – 20 games, one goal
2015: Crystal Palace (loan) – 11 games, one goal
2015-16: Ajax (loan) – six games, zero goals
2015: Charlton (loan) – eight games, three goals
2017-2020: Toulouse – 66 games, 17 goals
2020-January 2021: free agent
2021: Huddersfield – nine games, zero goals
2021-22: free agent
Toulouse have offered Sanogo a break through regular training for the past six months – but opted against signing him on any terms as they secured promotion to Ligue 1.
"I train there during the week," he adds. "The weekly plan is the same as having a club, I'm there every morning and there are two sessions a day – but I don't play on match day.
"There's no income either. It's hard when you have nothing to earn, in terms of money. I'm doing well on that front, thank God. The hardest part is getting you back in the competition."
Along with being kept out of first-team duties at Toulouse come the near transfer failures. Sanogo was set to join a "big club in Switzerland" in January, but the deal fell through at the last minute.
"You have to be strong mentally, this last year has been a year that has asked me a lot," he said. "My family and I are together all the time, I'm a great family man.
"We talk a lot, they tell me to be strong mentally but they know that's how I am. 'Keep going, stay strong, stay positive. That's life sometimes.' That's the most important thing for me, they've been there with me throughout this period."
It wasn't meant to be this robust for Sanogo – who started his 20s playing in the Champions League with Arsenal but is ending them in football's no-man's land.
In 2014, the young French striker started a European knockout game for Arsenal against Bayern Munich and then played and won the FA Cup final for the Gunners.
"I was young when Arsenal first said they were interested. It was hard to adapt at first because you were playing with all these stars. But Arsene Wenger gave me the chance to play for a big club at 19.
"The weather, the language, the culture were all hard to get used to but I adapted well to Arsenal through hard work."
Sanogo's highlight moment came in November 2014, when he scored for Wenger's side against Borussia Dortmund in the Champions League group stage. He would go on to play just one more game for the club.
"Everyone dreams of scoring in the Champions League," he recalls. "That Dortmund goal was a great moment – and an important moment too because we qualified for the knockout stages with this win.
"I already had great moments in my career at such a young age – I was 19 or 20 at the time with a lot of unforgettable experiences.
"But after that I wanted to play more. I asked to be loaned out but the boss didn't want me to leave. He had already given me a lot of playing time but told me to be a bit more patient.
"But when you're young, you want everything right away. I still told him to loan me out and he couldn't understand why. After going out and having these experiences, I should have been more patient."
Now there is no time for regrets. Sanogo turns 30 early next year and the next few weeks will determine whether he can ever return to full-time football.
Three Scottish teams have shown interest in him this summer, according to the Frenchman, as well as various clubs in Switzerland and France.
"I hope to find a club quickly, it would make me happy," he says. "I need to find the joy of the field, the taste of it.
"I've always had dreams, but you have to have the club first to make those dreams come true. You never know…"