WePlay Announces Repositioning of Growth Partner Agency to Power a New Era in Sports and Entertainment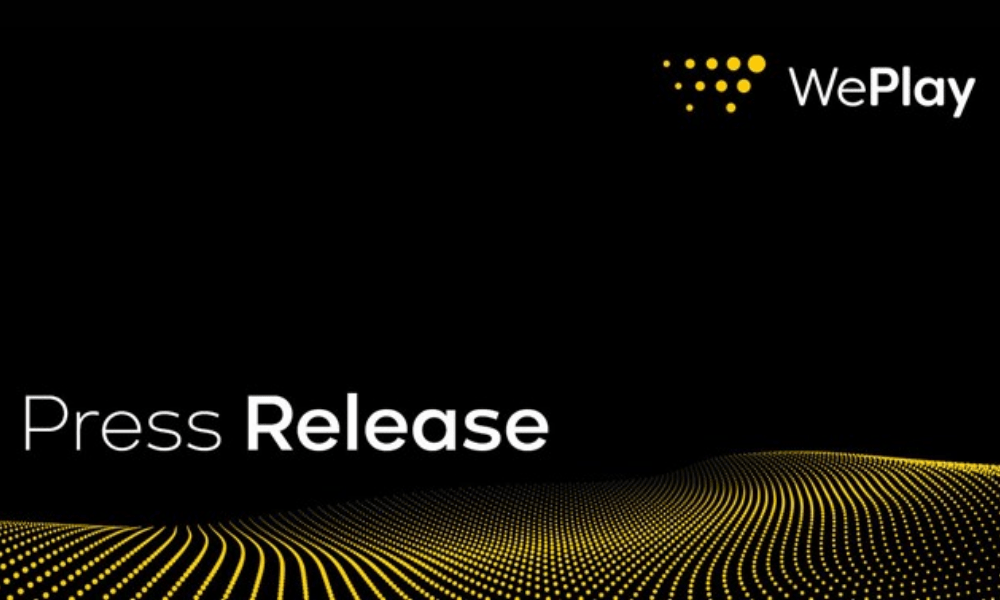 WePlay Announces Repositioning of Growth Partner Agency to Power a New Era in Sports and Entertainment
Bring WePlay Growth Manifesto to life, the multi-award-winning performance marketing agency has updated its old business and operating model, repositioning itself as a growth partner willing to absorb some of the financial risk with its partner agencies.
The Growth Manifesto focuses on growing the relationship between brands and fans through reinvented experiences; growth across adjacent industries and shared interests; grow through a new and expanded service offering, providing fans with increased value; expand globally and locally to create a platform for all; growing together, embodying diversity, equality and inclusion; sustainable growth, to develop a better future.
Luca Massaro, CEO and Founder of WePlay, said:
"The traditional agency model is no longer fit for purpose. Brands are now looking for a new breed of marketing partners.
"Our Growth Manifesto and our new positioning as trusted business partners will help develop and market long-term relationships between brands and fans.
"The fact that we are willing to share the business risk, as well as the reward, just proves that we want to build and maintain even stronger relationships with our partners. From now on, we will focus on one thing: long-term sustainable growth. »
The need for change has been driven by the evolution of digital media and the rapid changes in society and culture caused by the Covid-19 pandemic. Changes in media and technology have created an "always-on" entertainment market, transforming consumer expectations and threatening a generation with faded business models. Brands and their partners must recognize these developments as new opportunities to accelerate their growth.
WePlay has developed a new strategic framework specifically designed to enable brands to achieve their growth ambitions. It focuses on eight key areas: live events; broadcast/streaming; sponsorship; participation; e-commerce; ad-based monetization; subscriptions; digital consumables. This framework – the "Growth Engine" – will unlock exponential revenue growth from a base of fan engagement.
Massaro said:
"In the past, sports brands have sought a broader rather than a deeper business approach. For example, focusing on one-time ticket purchases rather than thinking about how they can turn those purchases into a lifetime association. It is sustainable growth.
"Harnessing local fan support and loyalty is very important, but there is also an opportunity for growth globally. The goal is to grow together and develop a lastingly better future, both for the brands and for the fans.
WePlay's unique growth platform is based on five crucial factors. These include nine years of continuous growth at a CAGR of 60%, which represents a stable platform for investment and scale, the development of strong relationships with some of the most outstanding in the world, and a reputation for delivering business growth to all. corners of the globe, as 70% of the agency's partners come from outside the UK.
WePlay's vision is to provide modern service delivery and a flexible business model that meets the wants and needs of today's wildly ambitious brands in a disrupted and highly transient sports and entertainment market.
Repositioning WePlay involves deep understanding of the world of fandom, audiences, storytelling, and revenue-generating content. The agency's culture is ambitious and its long-term vision is to create the foundation for sustainable growth which, in turn, will help brands build deeper connections with their fans.
The agency has exciting international expansion plans with an office in the United States due to open later this year, while it has already launched new products and services for expanding markets which are reflected in the new image. dynamic agency branding, corporate identity and logo design, and a revitalized website.
Massaro added:
"We believe growth should be the most important word for any business, certainly post-pandemic. It is no longer enough to generate short-term gains and move on to the next project. We need to take the next step, encourage retention and turn fans into brand champions.
"We want to move beyond the live event and traditional rights models and look more broadly at popular culture; to facilitate new levels of fandom, business growth, and sustainability.
"Growth is a matter of evolution. We believe in actionable business. We know what is needed, and what is needed has changed.
Welcome to the age of growth.