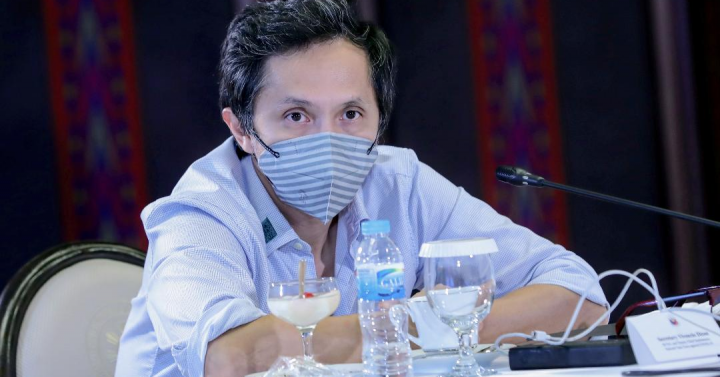 Vaccination remains a key strategy in the face of Omicron's rise to power
MANILA – The Philippine government believes that stepping up its 2019 coronavirus disease (Covid-19) vaccination program will help the country deal with the new wave with the presence of the Omicron variant, the presidential adviser for the response said on Monday. Covid-19, Vivencio Dizon.
During the Laging Handa briefing, Dizon said the National Covid-19 Working Group (NTF) will apply the same strategy as during the Delta variant push now that the Department of Health sees a significant increase in cases daily.
"But we have to remember that we have been through this. It's already the fourth wave since 2020. We've been through the Delta wave the last few months, and that was when we were still in the middle of our vaccination, "he said.
Dizon urged unvaccinated Filipinos to get vaccinated against Covid-19, as the new strains of the virus will target those who have not yet received their vaccines.
With the plentiful supply of Covid-19 vaccines, Dizon has also encouraged those vaccinated to get vaccinated.
While the country has failed to meet its goal of vaccinating 54 million Filipinos by the end of 2021, the NTF official said the target could be met during the first week of January.
He said Typhoon Odette's assault on Visayas and Mindanao in mid-December 2021 also affected the government's vaccine rollout.
"Our goal is that at least 70 million people have received their first dose by the end of January," Dizon said.
The NTF is also aiming to give full Covid-19 jabs to 70 million Filipinos from March of this year, Dizon added.
The presidential adviser said the government will also begin vaccinating children aged 5 to 11 once the country receives its vaccine orders from Pfizer, which has a different formulation than the Covid-19 vaccines for adults.
"We follow that up to Pfizer. We are also finding that even children exposed in densely populated areas are infected with Covid-19, "Dizon said.
Dizon pointed out that while the government is currently strengthening its prevention-detection-isolation-treatment-reintegration (PDTIR) strategy, he has urged Filipinos to strictly follow health protocols such as wearing face masks, disinfection and avoidance of overcrowded areas.
He added that the public violated minimum health standards at parties and events held during Christmas and New Year celebrations. (ANP)