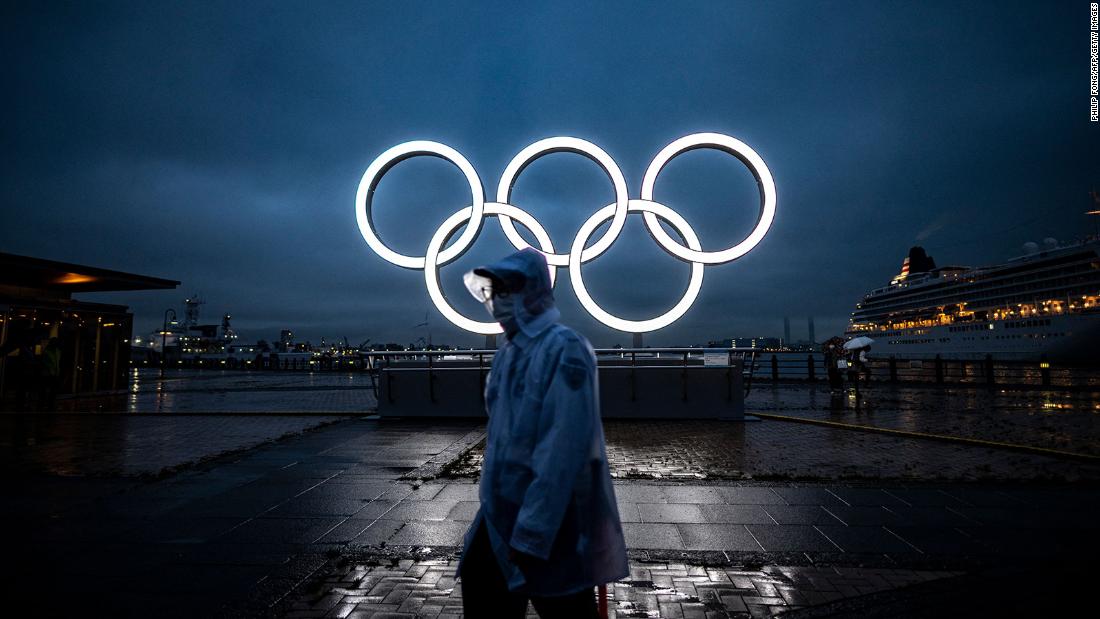 Tokyo 2020 Games-related Covid-19 cases rise to 61
Six British athletes and two staff members are self-isolating after coming into close contact with someone who tested positive for Covid-19 on their flight to Japan, the British Olympic Association said on Sunday.
All eight tested negative at the airport and are now under the supervision of the British delegation's medical team, the association said in a statement.
The person who tested positive was not part of the delegation.
Team Great Britain chef de mission Mark England said the news was disappointing but "respects" the protocols in place. "We will offer them our full support during this time and hope that they can resume training soon," England said.
The rescheduled Tokyo 2020 Games are set to begin on Friday, but the growing number of competition-related Covid-19 cases has fueled concerns over whether the Olympics can be held safely during the ongoing pandemic.
Organizers this month announced that venues in Tokyo would not have spectators due to the city's coronavirus state of emergency – an unprecedented move, according to a spokesperson for the International Olympic Committee (IOC ).
Teams from more than 200 countries are expected to arrive in the city in the coming days. As of Friday, more than 15,000 Olympic people entered Japan, according to Thomas Bach, President of the IOC. The Olympic Village, made up of 21 residential buildings, will house around 11,000 athletes.
You can find out more about the Olympic Village and its Covid-19 safety rules here.
Jessie Yeung of CNN contributed to this post.