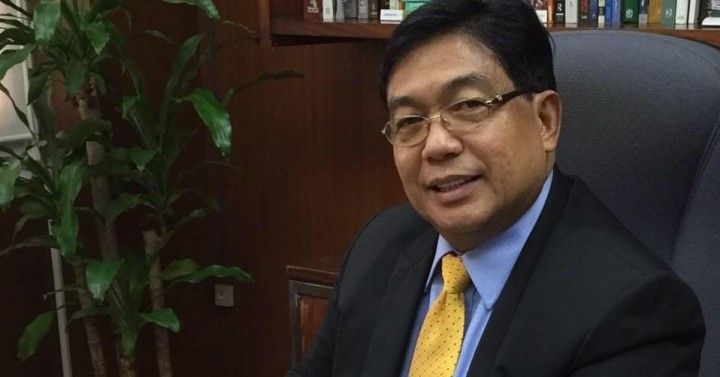 The consul born in Antiquity is the pride of his provincial comrades
SAN JOSE DE BUENAVISTA, Antiquity – An ancientño diplomat made the pride of his provincial comrades after his promotion to the rank of ambassador.
Leo Tito Ausan, Jr., currently Consul General in Hong Kong, was promoted by the Foreign Office (DFA) earlier this month to the post of Class 2 Chef de Mission, which is equivalent to the rank of Ambassador.
Ancient Provincial Council member Errol Santillan in an interview on Saturday said they unanimously passed a resolution in their virtual session on Thursday congratulating Ausan.
"The Sanggunian proudly and joyfully acknowledges the remarkable achievement of Consul General Leo Tito L. Ausan, Jr. for his well-deserved promotion to serve, protect and promote the well-being and integrity of Filipinos around the world," said the resolution.
Ausan, in a message to the Philippine News Agency (PNA), said he was "grateful to the provincial council of Antique for the resolution."
Ausan, born in Barangay Mag-aba, Pandan in 1960, is the second child of Leo Tito Urbano Ausan, Sr., a primary school principal from Pandan, and Columba Rotelo Lunar, a teacher at a public school in Buenavista, Guimaras.
He graduated with Honors with a Bachelor of Arts Honors in Political Science from the Central University of the Philippines in Jaro, Iloilo and graduated in Law from the University of the Philippines-Diliman.
He placed third in the 1995 Foreign Service Officer exam.
He had been vice-consul at the Philippine Embassy in Pretoria, South Africa; Consul at the Philippine Embassy in Berlin, Germany; Consul General of the Consulate General of the Philippines in Jeddah, Kingdom of Saudi Arabia; and Deputy Consul General in Vancouver, Canada. (ANP)