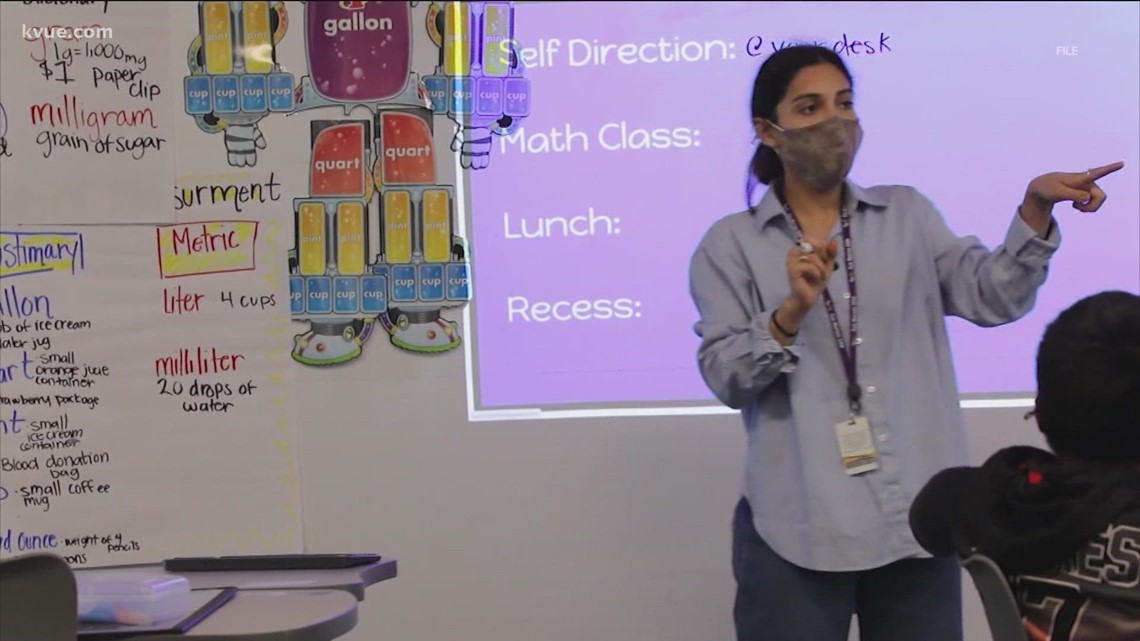 Texas Education Agency Updates COVID-19 Quarantine Protocols For School Staff
The new rules come after updated CDC guidelines that shortened the period of isolation for people without symptoms.
AUSTIN, Texas – The Texas Education Agency (TEA) released updated COVID-19 quarantine guidelines for school staff on Friday as an increase in the omicron variant causes staffing issues for many local schools.
According to TEA protocols, school personnel in Texas who have tested positive for COVID-19 should return to work when:
If symptomatic, at least five days have passed since the onset of symptoms, no fever and other symptoms have improved.
For those who have no symptoms, at least five days after the day they tested positive.
No fever means no fever for at least 24 hours without the use of antipyretic drugs. Fever is a temperature of 100 degrees or more.
The new rules come after updated guidelines from the Centers for Disease Control and Prevention (CDC). The CDC says anyone who tests positive should also take precautions until Day 10, including wearing a tight-fitting mask around others, avoiding travel and staying around high-risk people. .
The TEA said staff members who have been in close contact with someone who tested positive for COVID-19, and who are in any of the following groups, do not need to stay at home:
18 years of age or older and having received all recommended doses of vaccine, including boosters and additional primary injections for some immunocompromised people.
Has been confirmed positive for COVID-19 in the past 90 days and has made a full recovery.
Others who have had close contact and do not meet the above criteria should stay off campus during the stay-at-home period, but the TEA has said "this is a policy decision. 'local employment' and reports to school officials. If staff members continue to work on campus, the TEA requires that rapid tests be performed periodically for five days after exposure, with testing recommended on day five.
For students determined to be close contacts, the home stay period may end for those who show no symptoms on the 10th day after exposure, if no COVID-19 test is performed afterwards. Alternatively, students can terminate the home stay period if they receive a negative result from a PCR test after close contact exposure has ended.
https://www.youtube.com/watch?v=PHKmLR9VsCA
Traffic stop leads to discovery of $ 2 million worth of cocaine bound for Indianapolis
New direct flights to London to Austin Bergstrom International Airport
MPs find Austin man gunned down, killed in vehicle in Del Valle