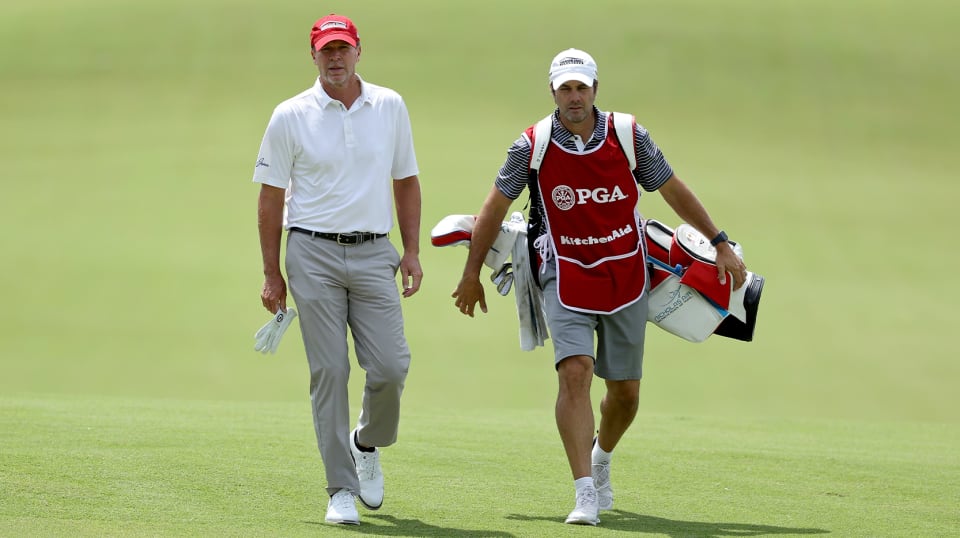 Steve Stricker's brother-in-law is about to debut
Mario Tiziani was part of the final group Sunday at numerous golf tournaments.
He has seen dozens of pressure situations. He stood on starting boxes looking down the narrow aisles. He read smooth, wavy greens. He saw bad lies and horrible rebounds, but also incredible chips and perfect putts.
The thing is, he wasn't the one with a club in his hands. Tiziani is Steve Stricker's shopping cart when his sister Nicki, Steve's wife of 28 years, is not available
But Tiziani, 50, will retire his own clubs and make his own decisions on Friday at the PGA TOUR Champions' US Family Insurance Championship. It turns out that the tournament host and the AmFam hierarchy have extended the sponsorship exemption of Stricker, 50, to make his Champions Tour debut.
"Steve and I talked about it, and Nate (Pokrass), the tournament director, mentioned it," Tiziani said. "I never knew if it was serious or if it was just gossip. Once I read through the lines that it was serious conversation… radar. I didn't. "hadn't competed in a decade. It wasn't something I thought about.
"But when you're 50… and my game was there for a bit. My game didn't go away. So I thought maybe if I put in a bit of work I could be competitive. My mind and it became more of a reality and became something I could do. "
Tiziani has a lot of game. He performed for his father, Dennis, at the University of Wisconsin. He was the Big Ten Freshman of the Year in 1989. He won the Wisconsin State Open in 2002. He was successful in School Q and played 23 events on the PGA TOUR in 2005, achieving 11 cups.
But as he admitted, it's been a while since he played competitively. After failing to keep his TOUR card, Tiziani worked for two years on what is now the Korn Ferry Tour before joining MCG Sports, a sports agency where he is Stricker's agent, which is a big job when your client is successful on two tours and is captain of the U.S. Ryder Cup team.