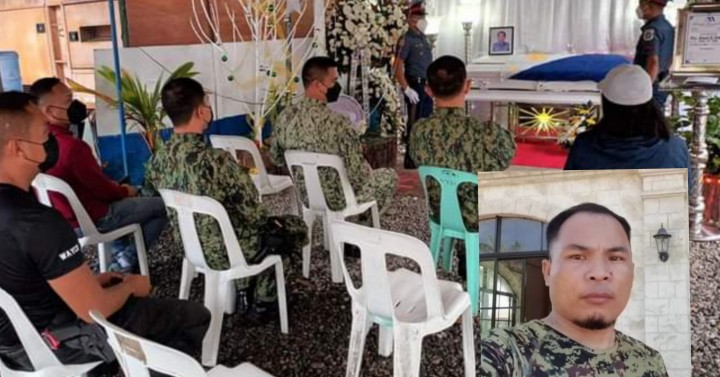 Silay cops in mourning after Christmas fire kills colleague
THE CITY OF BACOLOD – The police station in the town of Silay in Western Negros mourns the loss of a police officer who died in a fire on Christmas morning.
Cpl. Joebert Diasanta, 36, was trapped in a room of his parents' house in Barangay San Fernando in the nearby town of Talisay when the fire broke out shortly before 6 a.m.
"The Silay Town Police Station headed by Lt. Col. Robert Petate is in mourning with the Diasanta family," the post said in a statement posted to Facebook after the incident.
The vigil of Diasanta takes place in the enclosure of the station, where were among the visitors Sunday Colonel Romy Palgue, director of the provincial office of the police of Negros Occidental.
On Monday, Mayor Mark Golez also came to express his condolences to the family and colleagues of the late police officer.
The Bureau of Fire Protection's initial investigation showed that the fire could have been caused by a burning candle.
Barangay San Fernando, in particular the Hacienda Luciana relocation site, still has no power supply after Typhoon Odette struck on December 16.
Uldarico Diasanta Jr. said his brother drove to his parents' house after his homework to bring the vehicle they would use to get to church the next day.
He decided to spend the night while his wife and their children are in their rented house in a subdivision in Talisay.
"He's a diligent police officer and a good family man," Petate said of Diasanta in a media interview on Monday. (ANP)