Ricardo Pepi transfer: MLS departure more and more likely in January; Interested Bundesliga and Serie A clubs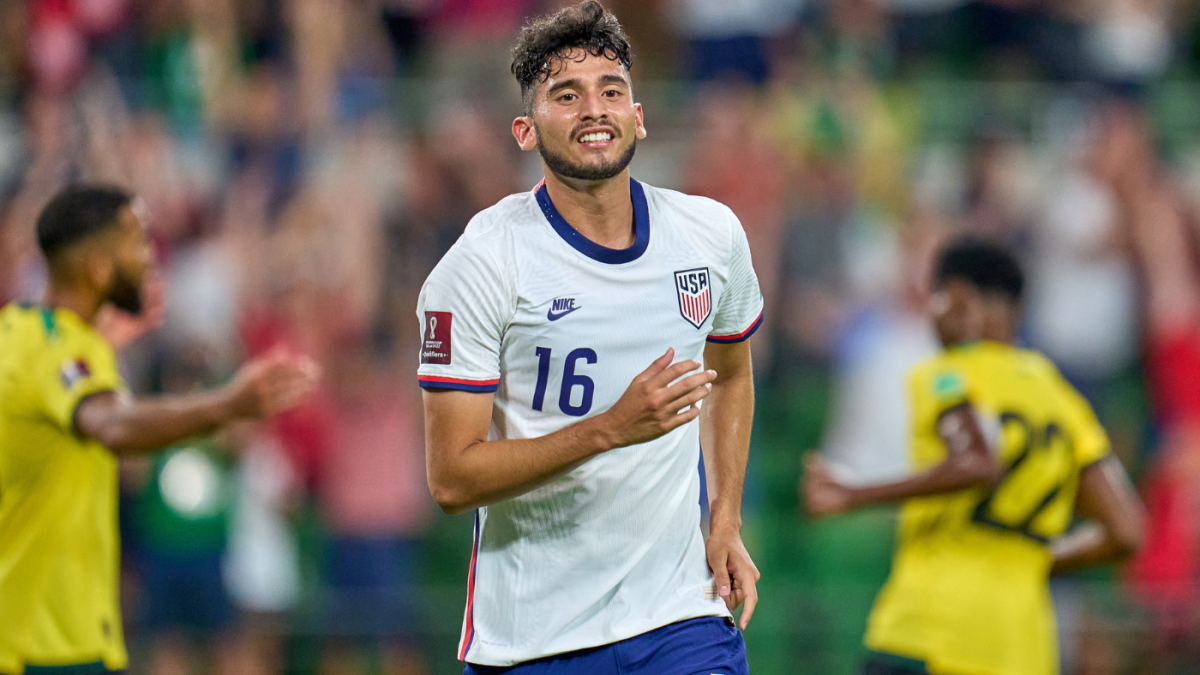 Ricardo Pepi transfer: MLS departure more and more likely in January; Interested Bundesliga and Serie A clubs
United States Men's National Team star Ricardo Pepi is up for a new challenge. One of America's most beloved talents, the FC Dallas striker is now close to an opportunity in Europe. Many teams have made contacts to buy Pepi, and his agent has met top clubs in Italy (Inter Milan and Sampdoria) in person, as well as England, where Wolverhampton has been linked with the 18-year-old.
Pepi recently said his biggest dream is to play for Real Madrid, one of the many clubs who have met the striker's agent. Ajax, Wolfsburg and Bayern Munich are also interested in American talent. But now it looks like Pepi is ready to get the nod from FC Dallas to leave the MLS club. The intention has always been to decline offers from € 9 million to € 10million, and CBS Sports have previously reported that the club are looking for bigger offers, but some clubs are starting to improve their offers.
Pepi is increasingly tempted to move towards the German Bundesliga. No deal has been reached, but negotiations are underway and Pepi has a good chance of leaving Dallas in January.
A potential move would end a landmark year for the young forward who has exploded onto the scene in 2021 for both club and country. Pepi scored 13 goals for Dallas in just under 2,300 minutes, a total he racked up on just 67 shots and which far exceeded his xG total of 8.86 according to the Advanced MLS Statistics Calculated by American Soccer Analysis. In addition, he performed at the MLS All-Star Skills Competition, win the crossover and volley event in style.
Fancy even more coverage of the global game? Listen below and follow Qué Golazo! A daily CBS football podcast where we take you beyond the field and around the world for commentary, overviews, recaps and more.
As impressive as his season in MLS has been, it was during his international service with the USMNT that he really shone. Pepi made an unforgettable debut for Gregg Berhalter's side on September 9 in Honduras during Concacaf World Cup qualifying. He scored one goal and landed two assists to lead a crucial comeback, turning what would have been a devastating loss into a 4-1 victory. He followed that with two more goals in the next game, a home win over Jamaica, back-to-back games that cemented his place on the US national team as the nation's first-choice forward.
If Pepi does move, he will join a host of other American strikers playing at the top of the European game. Chelsea's Christian Pulisic may be the best known of the dynamic young American bodies, but across Europe there's also Gio Reyna at Borussia Dortmund, Brenden Aaronson at RB Salzburg, Tim Weah in Lille and even Jordan Pefok playing for the Young Boys in Switzerland. That's before tackling players who are widely outside the USMNT setup, like Josh Sargent at Norwich City.
Wherever Pepi lands, he will be another exciting American in a growing wave of players that European teams take increasingly seriously.