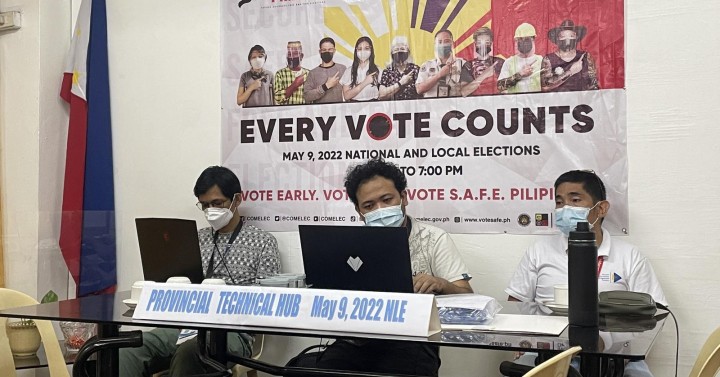 Pandemic adds extra layers of protection on Election Day
MANILA – Monday's election day will be unlike any other polling exercise as the world is still in the throes of a coronavirus disease 2019 (Covid-19) pandemic.
In addition to ensuring that the electoral exercise will take place without incident, the Electoral Commission (Comelec) is also responsible for the implementation of health protocols.
Polling stations will open at 6 a.m. and close at 7 p.m., with medical personnel on standby to provide assistance.
Voters are advised to take note of their polling station via the online constituency locator (https://voterverifier.comelec.gov.ph/voter_precinct) and lists provided by Comelec, local government units and villages .
With over 67.5 million registered voters, it is important for a voter not to stay too long when it comes time to vote and to leave the polling station immediately afterwards. Thus, it is advisable that they make a list of their candidates, including the 12 senators and members of the local council, where at least six must be chosen.
A special marker will be provided at polling stations, but voters are still advised to bring pens to sign the computerized voters list.
Voting will follow the following procedures:
1. Temperature measurement before entering the polling place;
2. Helpdesk to secure enclosure and sequence numbers and assigned room or grouped enclosure;
3. Room assigned to vote;
4. Fill in the ballot, contained in a secret folder, with a marker pen to completely black out the oval next to the names of the candidates. Excessive votes, erasures and other marks outside the shaded oval will invalidate the ballot. Make sure the ballot is clean and without any marks before accepting it;
5. Insert the ballot into the vote counting machine;
6. Check the elector's receipt and place it in the receptacle;
7. Having the right index fingernail stained with indelible ink.
A voter may bring a cell phone, but it is prohibited to use them during voting and to take a photo of the ballot.
Wearing a mask is compulsory but it must not bear the name or face of a candidate.
Likewise, wearing shirts, caps and other paraphernalia with the voter's name or face and bringing campaign materials, including sample ballots, are not permitted.
Shirts or clothing of any color are permitted while face shields may be required in areas below Alert Level 4.
Any valid ID will do in case election inspectors need to verify the identity of the voter.
A negative Covid-19 test result, vaccination card and voter ID are not required to vote.
An isolation room or area will be provided for voters showing symptoms of Covid-19. (NAP)