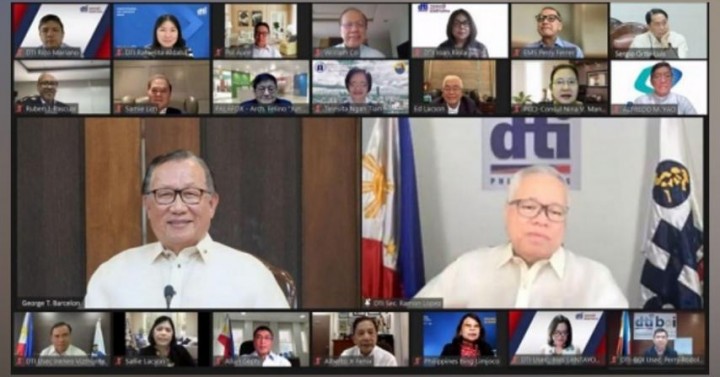 No more massive blockages, DTI ensures the biz sector
MANILA – There will be no more hard lockdowns amid the surge in 2019 coronavirus disease (Covid-19) cases, made worse by the more transmissible Omicron variant.
In a statement released Friday, the Philippine Chamber of Commerce and Industry (PCCI) said it had been assured by officials from the Department of Commerce and Industry (DTI) that the government would no longer implement massive blockages.
Instead, the restrictions will focus on the unvaccinated.
Newly elected PCCI officials paid a virtual courtesy visit to DTI Secretary Ramon Lopez and other trade officials on Thursday.
George Barcelon was re-elected president of the PCCI after his previous term in 2015.
The other elected members of the PCCI who joined the courtesy visit were the architect Felino Palafox, vice-president; engineer Eunina Mangio, vice-president; Perry Ferrer, vice-president; Sergio Ortiz-Luis, director and treasurer; Samie Lim, director; Alfredo Yao, director; Alegria Sibal Limjoco, former president and president; Dr Alberto Fenix ​​and Edgardo Lacson, former presidents; Sallie Lacson, Regional Vice President for Southern Luzon; Tess Ngan Tian, ​​Regional Vice President of the NCR; and Ruben Pascual, Secretary General.
Other DTI officials present at the meeting were Under Secretaries Ceferino Rodolfo, Rafaelita Aldaba, Blessy Lantayona and Ireneo Vizmonte, and Deputy Secretary Allan Gepty.
"We are pleased that the government is no longer imposing strict lockdowns as a safeguard against the increase in Omicron cases. Otherwise, it would again be difficult for our economy to recover if businesses closed, "Barcelon said.
He also extended the request of the larger group of companies to be included in the Interagency Working Group for the Management of Emerging Infectious Diseases so that they can properly relay issues and recommendations from the sector.
During the meeting, Lopez said the high vaccination rate and medical treatments already available have led to some relaxation of some vaccination protocols instead of implementing a total lockdown.
He added that the "no vax, no over there (going out) "could be extended nationwide.
The IATF may also allow the use of home antigen testing to add another layer of protection, as asymptomatic people can detect if they are positive for the virus. (ANP)