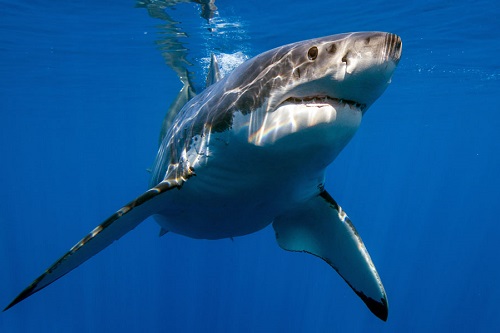 New shark fishing rules introduced for Fremantle beaches
The Western Australian government has introduced new rules to stop recreational shark fishing at Fremantle's Port and Leighton beaches.
WA Fisheries Minister Don Punch has approved restrictions under the Fisheries Resource Management Act 1994 prohibiting the use of metal traces when recreational fishing within 800m of shore on beaches in Port and Leighton to South Cottesloe.
Wires are mainly used to fish for sharks. Fishing for other species such as tailor, herring or whiting that does not involve the use of a wire will still be permitted on the beaches under current fishing regulations.
Fremantle City Mayor Hannah Fitzhardinge hailed the state government's swift response to growing community concern over shark fishing at popular bathing beaches.
Mayor Fitzhardinge says: "We had a horrific fatal shark attack at Port Beach in November, and since then many people have come to me with concerns about shark fishing on our beaches.
"In my opinion, it's absolutely insane to throw blood and berley in the water to deliberately attract sharks to a place where people are swimming."
Paul Millachip, a 57-year-old man from Perth, was swimming around 30 meters off Port Beach when he was fatally attacked by a shark in November 2021.
Fremantle Council has voted to start the process of changing its local law to ban shark fishing anywhere in the city of Fremantle, with Mayor Fitzhardinge adding "we will soon be consulting the public on this proposal, and we look forward to to hear the views of beachgoers and recreational anglers.
"In the meantime, we welcome the state government's decision to halt shark fishing at Port and Leighton beaches and improve safety for swimmers, paddlers and surfers."
A fish habitat protection area is already in place for Cottesloe, with shark fishing on the beach prohibited in this area.
Compliance officers from the Department of Primary Industries and Regional Development will ensure that anglers comply with these new restrictions and existing prohibitions on the use of mammalian or bird products, such as blood and offal, such as berley when fishing for sharks.
Related Articles
February 17, 2022 – Malabar Ocean Swim event organizers monitor situation after fatal shark attack
October 18, 2021 – Shark warning system upgrade to boost safety at Western Australian beaches
September 22, 2021 – NSW Government boosts budget to roll out world's largest shark management program
28 April 2021 – Council calls on NSW Government to remove shark nets from Sydney's northern beaches
November 16, 2020 – SharkSmart WA app hits 30,000 downloads in 12 months
October 17, 2020 – Two next generation shark monitoring receivers deployed at Bunker Bay in Western Australia
August 31, 2020 – Shark monitoring receivers to be introduced at Bunker Bay in Western Australia
April 27, 2020 – Shark SMART drumline trial in Western Australia to be extended
February 18, 2020 – Shark drumlines are back on Far North Queensland beaches in the Marine Park
December 12, 2019 – Conservation groups call for action against Australia's endangered sharks
October 28, 2019 – Government of Western Australia launches Shark Smart WA app
February 26, 2019 – Margaret River Pro remains on World Surf League schedule despite shark fears
December 11, 2018 – Shark receivers to be installed on Western Australian beaches
---
Support our industry news service
We hope you enjoy the news we post, so while you're here can we ask for your support?
As an independent publisher, we need reader support for our industry intelligence gathering, so ask – if you're not already – to support us by subscribing to the print version. Australasian Leisure Management magazine and/or our online news.
Click here to see our subscription options.