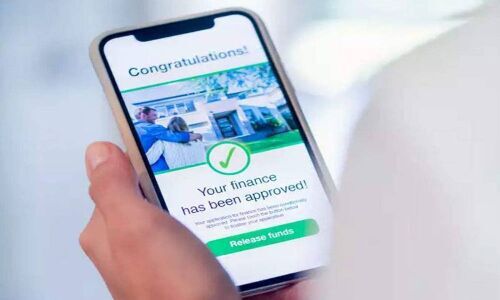 Hyderabad police arrest two in fake loan application case
Hyderabad: Cyber ​​crime police in the city have arrested two people in connection with instant loan application cases.
The accused was identified as Shabbir Alam and Umakanth Yadav, residents of Bangalore who ran the call center in Koramangala, Bangalore on behalf of Sky links Technology Private Limited.
The accused operated Ocean Rupee, Life Wallet, Maloo Wallet, Elephant cash, Box Cash and Dutta Rupee lending apps under the supervision of Chinese national Mr. Chen Chaoping who currently resides in China.
According to the police, the accused hosted the apps on Google Play Store and when someone downloaded these apps, he accessed the gallery, contact list and locations permissions and provided the loan for a short period. "After that they will call victims to pay the loan amount with very big interest, when the victims are unable to repay the loan amount then they will start threatening to post their photos on the social media platform transforming their photos," police said.
They are involved Cr. No. 1995/2021 & 2018/2021 of PS Cyber ​​Crime, CCS, Hyderabad.
The case came to light after a woman filed a police complaint on December 12, 2021 at Rathibowli Police Station. In her complaint, she said that she had taken out loans of around Rs two lakh from different loan applications available on the Google Play Store. The applications gave her seven days to repay her loans, but she failed to repay on time.
The apps customer service started calling her from different Whatsapp numbers, abusing her and threatening her. "They also called her colleagues and relatives and they threatened to give her number to 500 different men. Therefore, she asked to take the necessary measures in this regard," the complainant said.
Operating mode
According to police, in 2020, Chinese national Chen Chaoping operated the Loan Apps call center on behalf of Golden Bag Technologies Private Limited in Bangalore. The current defendant Shabbir Alam worked as a supervisor and Umakanth Yadav worked as a call center IT manager.
With the arrests made by Hyderabad City Cyber ​​Crime Police during December 2020 and January 2021, the Chinese national fled to China to avoid arrest and shut down the call center . After 2 months, the Chinese national again contacted the defendants Shabbir Alam and Umakanth Yadav and asked them to manage the call center by introducing new loan applications.
Based on Mr. Chen Chaoping's instructions, the accused hired about 100 callers and opened a new call center in Koramangala, Bangalore, and trained the callers to extort money from the victims. in every possible way.
Police seized 29 cell phones, 73 laptops, two Sky Links Technology debit cards and two hard drives.