Free agency Odell Beckham Jr. 2022: Super Bowl winner WR says torn ACL surgery 'was a success'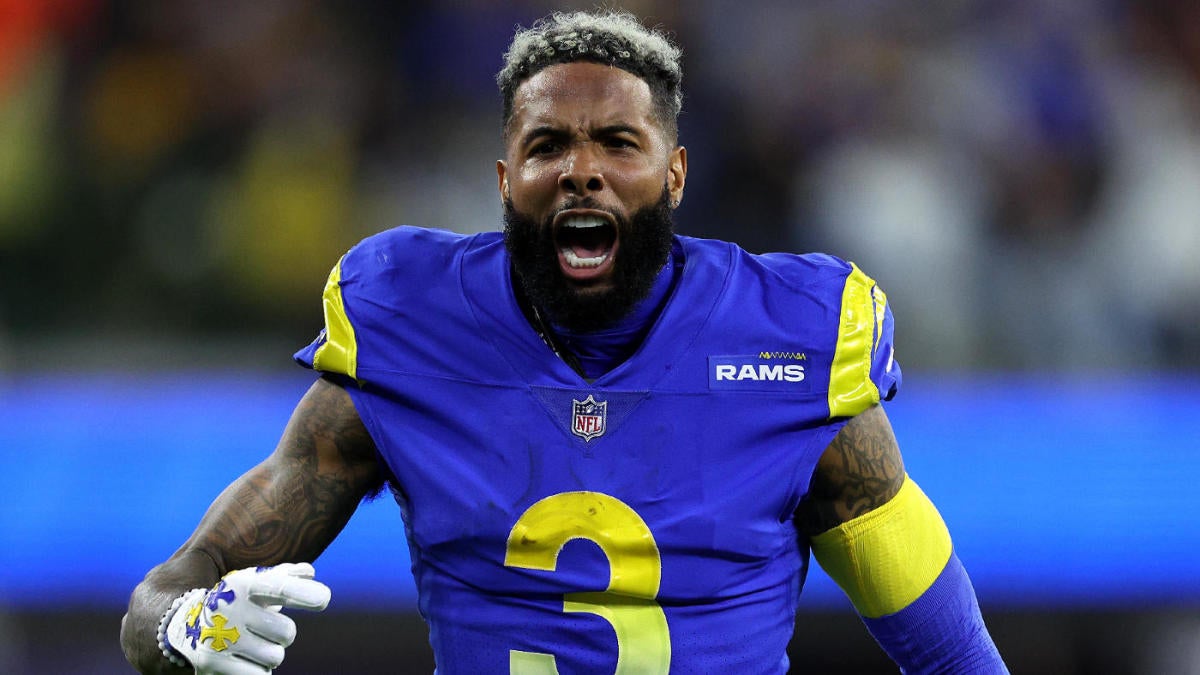 Free agency Odell Beckham Jr. 2022: Super Bowl winner WR says torn ACL surgery 'was a success'
Talk about a roller coaster ride for Odell Beckham Jr. The veteran wide receiver went from a toxic divorce from the Cleveland Browns to a key weapon in the deep playoff run for the Los Angeles Rams, only to suffer a ACL tear early in Super Bowl LVI against the Cincinnati Bengals. A visibly emotional Beckham would nonetheless go on to lift the first Lombardi Trophy of his career, but the injury couldn't have come at a worse time – the 29-year-old is set to become an unrestricted free agent on the heels of a otherwise powerful season.
It's unclear what impact his injury will have on potential suitors in March, but Beckham wants everyone to know that not only has he already had surgery to repair his torn ACL, but it all went down. went well and that he is looking forward to returning to the field in 2022.
"The stars are all aligned, the operation was a success," he wrote on instagram. "Like I've always said, 'IT WAS WRITTEN.' I'm sticking to the script and seeing where God is going to take me. Honestly, I've been through so much to get to where I am.
Please check the subscribe box to confirm that you wish to subscribe.
Thank you for your registration!

Keep an eye on your inbox.

Sorry!

An error occurred while processing your subscription.

His latest injury isn't actually completely new, having torn the same ACL about a year and a half ago.
"I dug deep and learned a lot about myself along the way," Beckham said. "If there's one thing I can take away from all the hard work and growth, it's that I AM as resilient as they come. Too hearty not to keep walking in faith! I know that you're probably tired of hearing me say that every year now "it's my year", BUT I'M BACK!!!
"You better believe [I'm gonna] be back, and [I'm gonna] be back better than ever. I mean that from the bottom of my heart. Filled with LOVE and gratitude. I want to thank you all for the love and support, this is not the end but only the beginning of everything I have always dreamed of. LUV."
The fact that Beckham and his girlfriend, Lauren Wood, also welcomed the birth of their child, Zydn, less than a week after he became NFL champion adds a huge positive to the aforementioned roller coaster ride.
"2-17-22, 0605. THE greatest blessing I have ever had in my life has arrived here on earth!" said Beckham. "The words I can't even put together for the overwhelming emotions that went through me…a moment I will never forget and cherish forever. Zydn was born and in that moment I knew that my life had changed for the better Lauren Wood, u changed my life forever and gave me the greatest gift… WITHOUT EFFORT!
"Your strength throughout this gives me the courage to keep going because I know now that with you by my side and holding it for me, I can go through anything. I love you so much."
Beckham's entire NFL career has been a journey filled with ups and downs, but lately much more of the first. He'll just have to overcome one of these, again, to prove that what he put on film for the Rams in 2021 wasn't his unofficial swan song – production-wise. .
And he's chomping at the bit to get there.