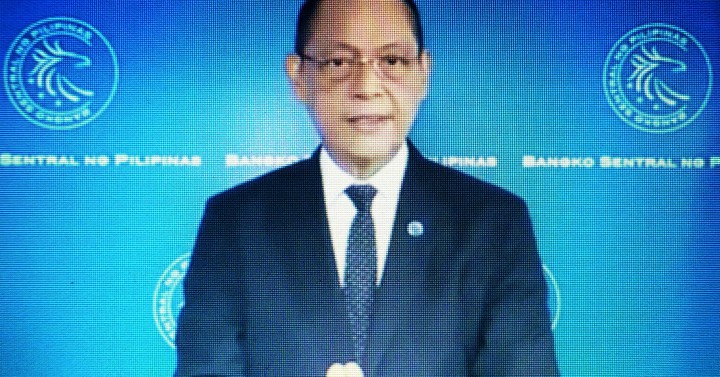 Financial conglomerate-focused supervisory college kicks off in Q2
MANILA – A cross-sector, cross-agency supervisory college for financial conglomerates is set to start its pilot phase in the second quarter of 2022, with regulators seeking closer collaboration and bringing supervisory practices more in line with international standards.
In a virtual briefing on Thursday, Bangko Sentral ng Pilipinas (BSP) Governor Benjamin Diokno said financial conglomerates make up about 60% of the national financial system.
"Given the systemic importance of these entities, members of the FSF (Financial Sector Forum) have felt the need to further strengthen supervision to more effectively discharge their mandates under their respective charters," a- he declared.
Diokno said FSF members signed a Memorandum of Understanding (MOU) on January 25 for the creation of the Supervisory College for the supervision of financial conglomerates.
He said the supervisory college will be a forum for regulators to "discuss material emerging risk issues, perform conglomerate risk impact analysis and develop a supervisory plan."
The MoU, Diokno said, will help regulators "mitigate not only within-conglomerate risk, but also intra-conglomerate risk."
"We promote financial stability by confining financial conglomerates. Ultimately, the real economic benefits of financial sector stability and vice versa," he added.
Diokno said the supervisory college also aims to bring to the international level the country's standards on the principles of supervision of financial conglomerates, which are published by the Basel Committee on Banking Supervision; the Principles of Regulatory Cooperation published by the International Organization of Securities Commissions; and the Group-Wide Supervisory Principles, published by the International Association of Insurance Supervisors.
The FSF is made up of the BSP, the Insurance Commission (IC), the Philippine Deposit Insurance Corporation (PDIC), and the Securities and Exchange Commission (SEC).
Diokno said the supervisory college will discuss a microprudential approach to risks and how to deal with them.
He said the inter-agency Financial Stability Coordination Council (FSCC), which is composed of BSP, IC, SEC, PDIC and Department of Finance (DOF), will adopt the macroprudential approach. in the fight against risks and contagion between the various financial players. markets, as well as the financial and real sector.
"Thus, the supervisory college can raise the financial stability issues of the FSCC," he added. (NAP)