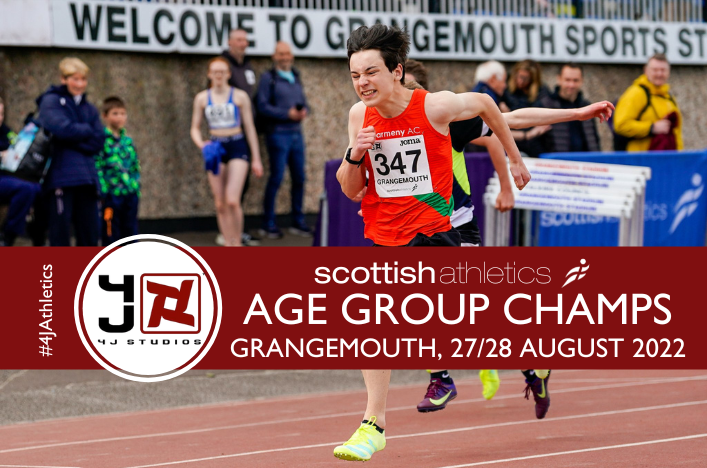 Everything is ready for our 4J age groups – with 831 athletes on the start lists, Laura stresses that "fun is key"
Start lists and schedules (Live results link)
grangemouth will be the place to be this weekend as hundreds of athletes gather for our 4J age group fields.
It promises to be an exciting championship weekend with no less than 831 names on the starting lists to chase final places, medals and PBs at U20/U15/U13 level.
The figure is considerably higher than last year's number of athlete entries at Aberdeen for age groups (723) and is indeed 12 athletes more than the 2019 figure at Grangemouth (819).
This 2019 event, of course, predated Covid, so it's great to see evidence of this kind of sport resuming and the response from clubs and coaches that made it possible.
Thank you for your support!
Key information on our Event page
Our U15 athletes compete on Saturday in Grangemouth and on Sunday it is the turn of the U13s. As usual, the U20 program is spread over the two days.
And we're delighted to welcome the team from our broadcast partners, Vinco, to stream the action from Grangemouth live over the two days.
In conjunction with Vinco, we also plan to have clips on our social media channels and short highlights packages from each day on our You Tube channel.
Bobby Gavin We will also be providing us with great photography on our website, Facebook and Twitter throughout the weekend.
Vinco coverage this weekend
New European and Commonwealth champion Laura Muir took a moment out of training – back in Scotland – earlier this week to wish our young athletes all the best for Grangemouth.
"I have competed in the Age Group Championships on several occasions and looking back I have many fond memories of Grangemouth," Laura said.
"In fact, they are mixed because sometimes I entered a final, sometimes I picked up one or two medals and other times I didn't even make it to the final!"
"It's a fantastic event and championship for the development of athletes of all levels and ages. Please follow and support if you can on Saturday and Sunday or, if you can't, watch the stream via Vinco coverage.
"Mostly, I would say to young athletes to take advantage of it. Good luck, have fun and enjoy it, that's the most important thing.
Photo by Bobby Gavin
+++
Key words:
Age groups 4J, Grangemouth, Laura Muir