"Every WorldTour team is trying to recruit 17-year-olds": agent concerned about peloton transfer trend urges UCI to intervene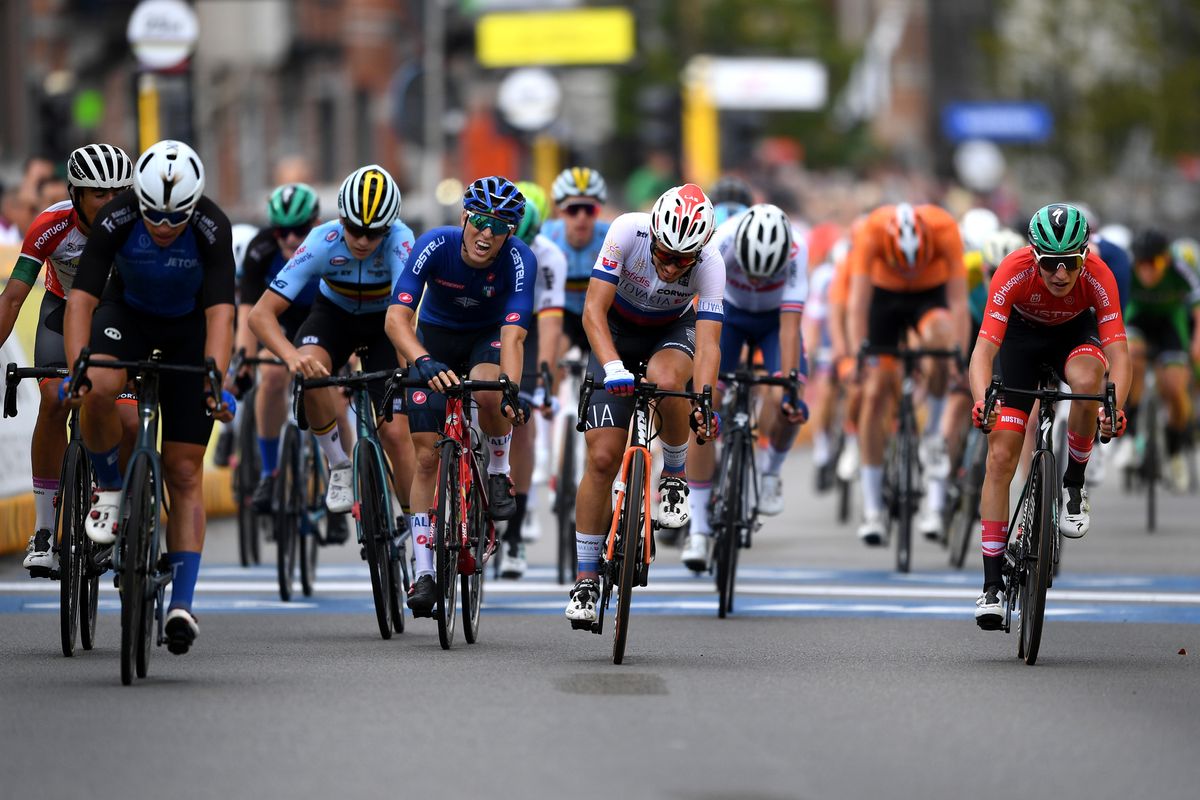 "Every WorldTour team is trying to recruit 17-year-olds": agent concerned about peloton transfer trend urges UCI to intervene
A cycling agent who works for some of the sport's brightest talents has called on WorldTour teams to limit their recruitment of young teenagers, calling the new trend "very worrying".
In recent years, driven by the huge successes of Remco Evenepoel and Tadej Pogačar, top-level teams have started recruiting riders straight out of the junior ranks.
A trainer recently informed Weekly Cycling that he knew of teams talking with runners as they took school exams and calling it the "next big challenge" in developing and managing young runners.
Jamie Barlow, an agent for Trinity Sports Management, has expressed concern about the practice, revealing that some of the sport's biggest teams are trying to recruit runners who may be as young as 16.
"Everyone is afraid of missing the next Remco or Pogacar and they are looking for younger and younger," he said. Weekly Cycling.
"It's gotten to the point where first year juniors are offered WorldTour contracts and pre-contracts. It is very worrying in fact.
"There is certainly a huge effort to find and find new talent, but the development has to be done in the right way, going through the junior levels and then the U23 ranks, before turning professional when ready.
"In an ideal world, they'll turn pro at 20 or even 22, but now every WorldTour team is trying to recruit 17, 18, and 19-year-olds."
Barlow said each individual situation should be assessed on a case-by-case basis, showing that talents like Evenepoel and Juan Ayuso of UAE-Team Emirates are physically capable of competing in the WorldTour at 18.
But he believes riders are better suited to learn their craft in specific development teams and compete on the U23 stage.
He added: "Some teams have development teams, and there is no problem looking for younger riders for the U23 setups with the aim of developing them and giving them the resources and the time to eventually upgrade. WorldTour level.
"There is a good U23 calendar – Tour de l'Avenir, Baby Giro, Ronde d'Isard. These guys can't come back to them when they get professional. Personally, I want the riders to go through these races, put their hands up and push back the WorldTour teams until they are a little older.
Barlow added that he would be happy to see the UCI intervene. "The only way for me to see this change is for the UCI to adopt a rule which says that a rider cannot be signed until he has done a season at U23 level. But at the moment it's now in place and I don't see much to change. But I wouldn't be against this introduction.