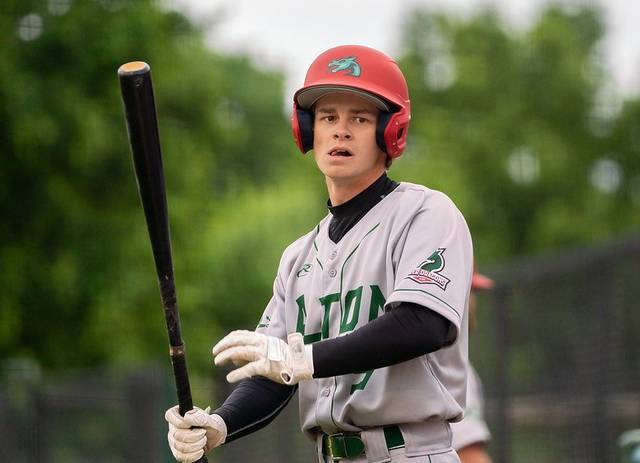 EHS graduate Burris is causing a stir with River Dragons
GODFREY – Three baseball players who took the field for Lewis and Clark Community College are now finding success and attention playing for the new Alton River Dragons Summer College team.
Pitchers Brandon Hampton and Adam Stilts, along with outfielder Blake Burris, have all carved out starring roles in the Prospect League squad, designed to introduce college players from across the United States to local fans and fans alike. Major League Baseball scouts.