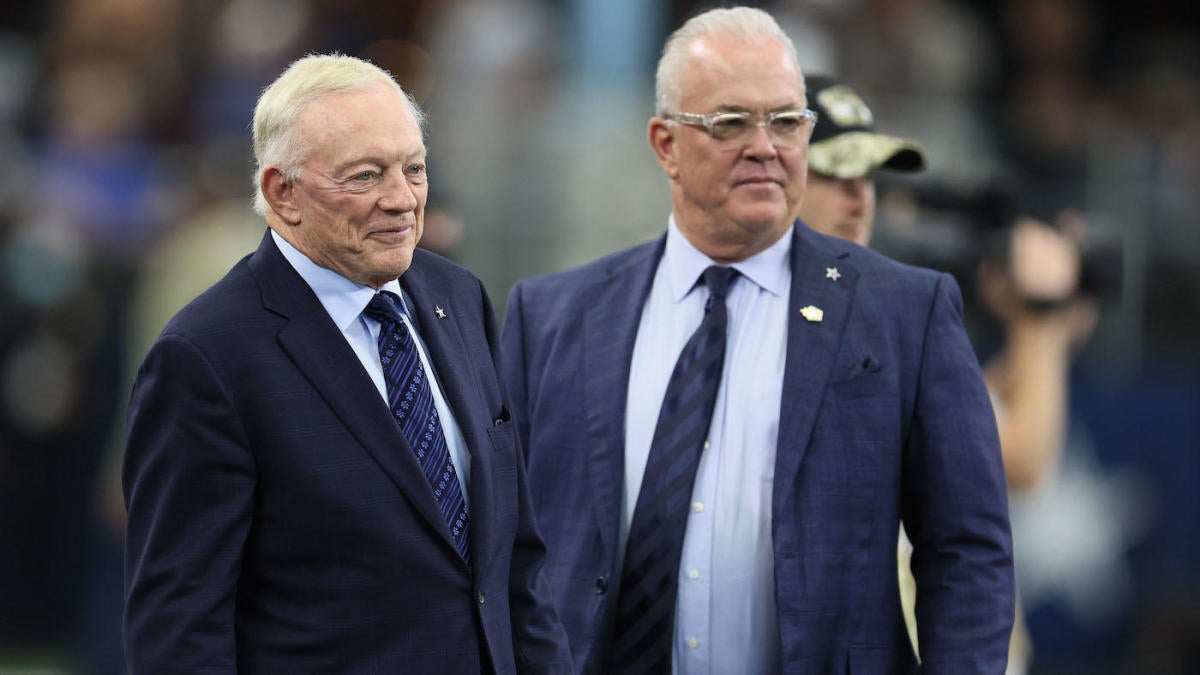 Cowboys free agency 2022: Stephen Jones reveals Dallas talent acquisition plan ahead of pivotal season
It's officially time for the 2022 NFL Combine to kick off, but that also means free agency is ramping up to teams at breakneck speed. For the Dallas Cowboys, it's not just a matter of who they will or will not be looking to add to the roster, but, more importantly, who they will or will not be able to keep. It's one of the few offseasons in which the Cowboys have an in-house free agent roster — led by defensive end Randy Gregory and tight end Dalton Schultz — that's absolutely loaded with talent, but they're also fully aware that you may not keep them all; and so that means they better have a Plan A to Plan Z this spring.
This plan was not expected to be atypical for the Cowboys front office, and team manager Stephen Jones has now confirmed that while speaking to reporters at the NFL Combine in Indianapolis on Monday. So if you're looking for Dallas to take the same approach the Los Angeles Rams took to winning Super Bowl LVI, namely going all-in to add headlining talent, you're setting yourself up for disappointment.
That hasn't been the Cowboys' modus operandi for decades now — mostly content to forgo swimming in the first wave of free will and instead pick their spots in the next ones — and it won't be that either. time.
"You know, there's a lot of different ways of doing things," Jones said of the Rams' approach. "Definitely hats off to them. They've had a hell of a year and [won] the Super Bowl, and certainly they did it in a way that drives a lot of chips there. So, you know, there are forms of all of this that we will probably decide where we want to be. I feel like we have a lot of good young players in this football team and you don't want to just start over, if you want, if we've done too much.
"You know, we could do some things that would allow us to keep most of our guys if we wanted to do it all, but we'll have a much bigger problem next year and the year after that."
In other words, as expected, the Cowboys will do their best to keep the group together instead of throwing tons of cash at players standing outside the building.
"Generally, from a financial standpoint, if I look in a crystal ball right now, I see most of our money would go in free agency to our current players," Jones added. "That doesn't mean it won't change. We might come across a value on a player that we say, 'Hey, that's just a value we have to take. I don't want to rule it out.
"But, in general, we go to our players and then we have to be effective in the draft in terms of improving the team."
And as for the aforementioned Gregory and Schultz, arguably the only two candidates to potentially land a franchise or transitional designation before the NFL's Tuesday, March 8 deadline, the Cowboys haven't stiffed the idea of ​​securing potentially fully one of their own on an expensive salary for 2022 – if negotiations got to that point.
"I wouldn't rule it out," Jones said. "It's in strategy meetings."