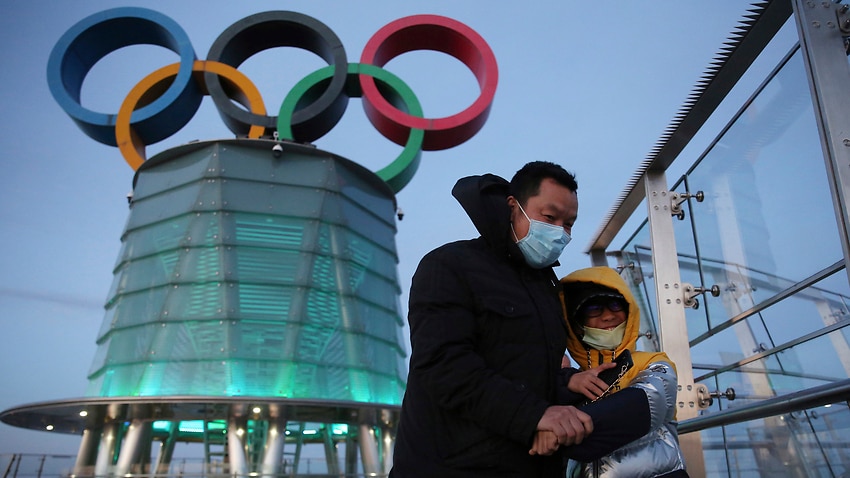 COVID prevention measures will keep athletes safe at Beijing Winter Olympics, organizers say
# Beijing2022 is well prepared with its first snowfall this weekend ❄☃ The city center recorded an average snowfall of 10.8mm, and the high-altitude mountains of Yanqing recorded more than 20mm of snowfall. 🐼🏮Our mascots greet you with their new outfits decorated with snowflakes!
Lang fengjie pic.twitter.com/naiBJsfcgK
The country has some of the strictest COVID brakes in the world and has been largely successful in containing local outbreaks.
"A large number of people from different countries and regions will come to China, and the flow of people will increase. Therefore, a number of positive cases will become a high probability event," said Han Zirong, vice president and general secretary of the Beijing Organizing Committee, said Thursday at a press briefing.
China, which virtually closed its borders during the pandemic and will not allow foreign spectators to the Games, has reported four infections in Omicron from people coming from overseas.
A national health official said on Monday that Omicron also caused local transmission in the southern city of Guangzhou, without specifying the number of cases.
Omicron's rapid spread in North America led the National Hockey League to announce on Wednesday that its players would not compete in Beijing, robbing the Games of the star power of the sport's biggest names.
Officials gave a detailed breakdown of the medical staff and facilities available to deal with COVID cases, sports injuries and general medical care and expressed confidence that the Games can go ahead despite the highly infectious variant of Omicron.
"We strongly believe that these COVID prevention measures can reduce the risk of spreading infection and can ensure the health of athletes and other game personnel," said Huang Chun, another official of the organizing committee. .
At the start of last month, Polish slider Mateusz Sochowicz hit a closed barrier that should have been opened during a training session at the Olympic track in Beijing.
He later said the track team had shown "great incompetence" and said someone at the scene tried to touch his exposed bone with a glove.
Noting criticisms that emergency aid was slow, Han said this was due to an international standard that the athlete's team doctor must first conduct an assessment before first aid personnel can provide assistance.
Competition venues in Beijing will have 74 ambulances and 1,140 medical staff on site, including an orthopedic specialist at each venue and equipment for dental CT scans at the ice hockey venues.