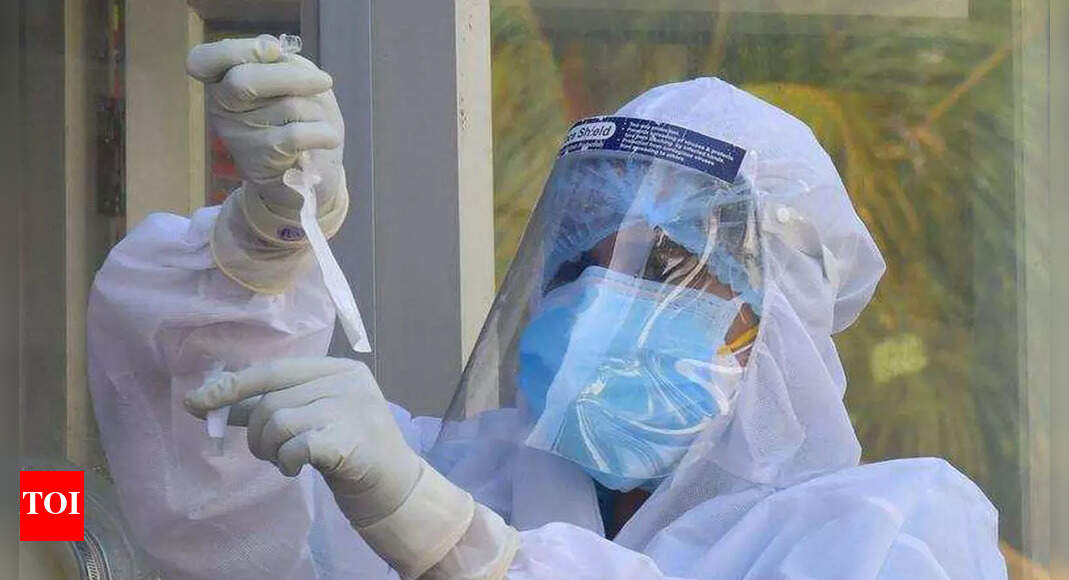 covid 19: the Covid test agency at Amritsar airport ousted after a "goof-up" | Amritsar News
AMRITSAR: After much embarrassment due to a high number of suspicious positive Covid-19 test results, health authorities replaced the Sri Guru Ram Das International Airport testing agency on Saturday.
Airport manager VK Seth informed that 25 of 192 international passengers tested positive for Covid 19 upon arrival at the airport from Birmingham. A total of 200 passengers had arrived on the Air India flight, but among them, 8 passengers were under 5 years old and were not tested.
Earlier Friday, 210 passengers had arrived from Italy and 173 tested positive, while the report of 75 passengers was "inconclusive", raising suspicions about the test reports. Likewise, on Thursday, 125 of the 179 international passengers from Italy tested positive for Covid 19.
Due to a high number of positive results and protests from passengers who tested negative before boarding the plane, authorities decided to replace the testing
agency
at the airport.
Civilian surgeon Dr Charanjit Singh said as immediate action the health department replaced the testing agency at the airport, adding that all those who arrived from Italy on the 6th and 7th January and tested positive for Covid 19 would undergo confirmatory testing. for the coronavirus again.
Oddly enough, authorities here attributed the fake test reports from the previous agency conducting Covid 19 tests at the airport to "technical issues". Dr Singh said preliminary investigations suggest the machine controls were not functioning properly, adding that the issue had been addressed at the highest level.
Meanwhile, all 25 Covid 19 positive international passengers who had arrived here from the UK were in isolation at home. A total of 346 people tested positive for Covid 19 reported in Amritsar district on Saturday. Of these, 326 were new cases while 20 were contact persons of infected patients.