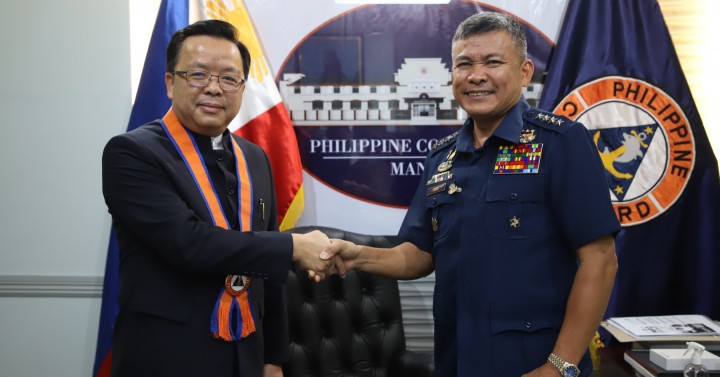 Chinese envoy talks about future collaboration with KCP
MANILA – Chinese Ambassador to the Philippines Huang Xilian on Thursday paid a courtesy call on the Commander of the Philippine Coast Guard (PCG), Admiral Artemio Abu, to discuss possible collaboration between the PCG and his counterpart in China.
Abu said the visit was to "review the friendly exchanges and cooperation" between the PCG and the China Coast Guard (CCG).
"We look forward to exchanging views on possible capacity building activities between the GCC and the PCG to enhance the relationship and trust between the Philippine Coast Guard and the Chinese Coast Guard to promote peace. and stability in the region," Abu said in a Facebook post on Thursday.
During the meeting, Huang said he expected "fruitful discussions" and developments on possible collaboration between the two countries.
"I sincerely hope that the PCG and the GCC will further strengthen their cooperation to promote peace and stability in the region," he said.
The visit came following a diplomatic protest filed by the Department of Foreign Affairs (FDFA) against China's annual fishing ban in the South China Sea to cover areas of the Philippines' exclusive economic zone.
The FDFA said the ban extends "well beyond China's legitimate maritime rights under the 1982 United Nations Convention on the Law of the Sea (UNCLOS)".
In April, the DFA also summoned a senior Chinese embassy official to protest the alleged harassment in the Western Philippine Sea by the GCC of the Taiwanese vessel RV Legend, a research vessel with Filipino scientists on board. (NAP)