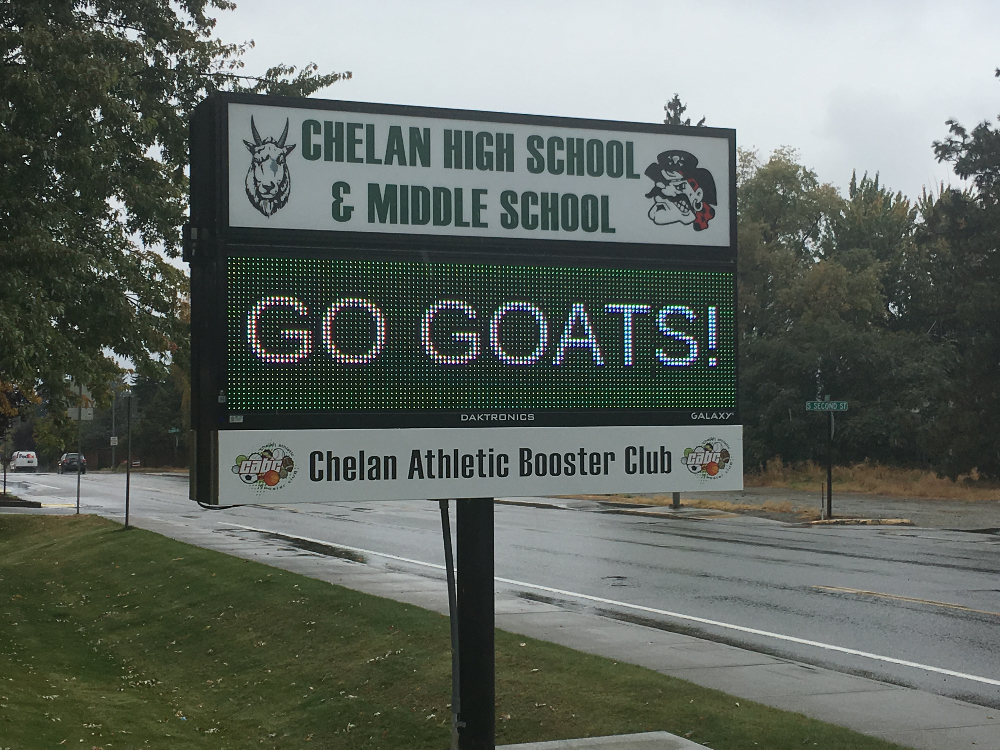 Chelan athletes take league honors in 5 sports
Baseball leads all spring sports league selections
by Dennis Rahm, information published by Chelan Athletic Department
The Goat baseball team led the way with eight first-team caps, dominating the CTL All-League caps after finishing the league game undefeated. Chelan's pitching has been dominant this year, throwing a clean six with Dillon McCardle, Reed Stamps and Braiden Boyd leading the mound.
Among those selections were senior receiver Drake Bird, who was named player of the year, as well as Dana Papasedero, who won coach of the year honors. In addition to Bird, first-team honors also went to their senior colleagues Gunner Gleasman and Dillon McCardle. The juniors selected for the first team include Ethan Kehl, Reed Stamps, Noah Loew and Quinn McClaren. Sophomore Braiden Boyd was also named to the first team.
Softball girls: The Chelan Girls softball team have been playing hard all season with a mostly inexperienced team. Sophomore Kira Sandoval received an honorable mention from CTL.
Boys soccer: The Goats had two players selected in the first team and two named in the second team. The first-team awards went to senior midfielder Jonathan Ramirez and junior defender Miguel Zarate. Second-team honors went to senior striker Luis Mendez and senior defender Alex Cerda.
Girls' tennis: The doubles team of elders Bella Gatzemeier and Elle Rothlisberger was named to the CTL's first team. Honorable mention went to the doubles team of juniors Ally Williams and Ruby Wier.
Boys tennis: Junior Nate Harding won the first team in singles for Chelan, while juniors Charlie Bordner and Teagan Moody earned honorable mention in doubles.
Athletics for boys: Senior Julio Alatorre led the team with a first team and two second team caps. Alatorre was the first team in the long jump and the second in the 100m and 200m races. Sophomore Luke Simmons was the second team in the 3,200-meter event. Honorable mention honors were earned by senior Tucker Fogelson in the 800 meters, while three sophomores also earned honorable mentions. Tyler Fogelson in the 400m, Cray Silva in the 1,600m and Ryan Allen in the high jump.
Girls athletics: Senior Hailee Huddleston took first team honors in the javelin while second team honors went to senior Aliyah Villasenor in the 200 meters and junior Aliyah Finch in the high jump. Senior Mireya Garibay earned an honorable mention in the 1600 meters.
Winter sports season is now underway for Chelan schools. Good luck to the boys and girls basketball and wrestling teams!
Thanks to LCN sports sponsors: Lake Chelan Building Supply, Zippy Disposal Services, Miller's Lake Chelan Auto Museum and Lake Chelan Health.