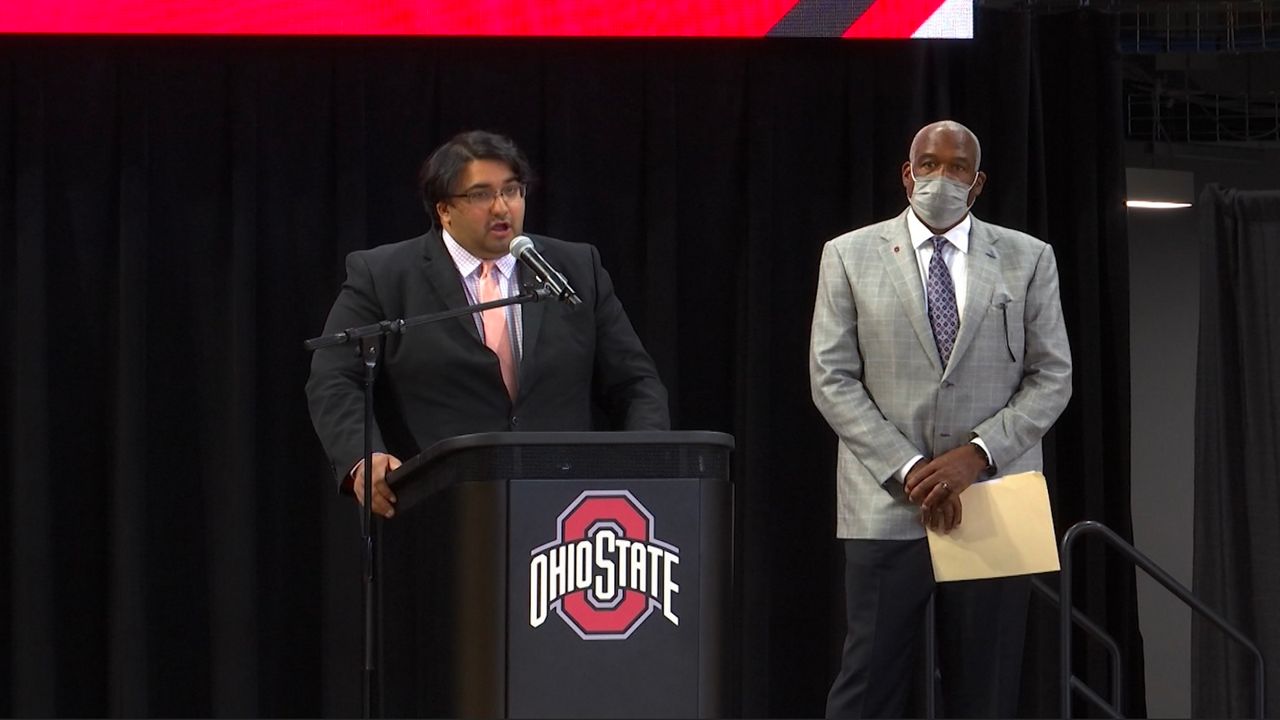 Bill tabled for the compensation of athletes for their likeness
COLUMBUS, Ohio – A new bill is being introduced in the Ohio Statehouse, aimed at helping college athletes and advancing college athletics in the future.
---
What would you like to know
A bill has been introduced to allow compensation to university athletes for their name, image and likeness
If passed, the bill will come into force on July 1
Ohio State AD Gene Smith Strongly Supports Bill
The University of Cincinnati also supports the rights of for-profit students to name, image and likeness
---
State Senator Niraj Antani and Ohio State Athletic Director Gene Smith unveiled the bill that would allow college athletes to earn compensation based on their name, image and of their resemblance.
Antani and Smith went over the parameters of this new bill and what it can do for college athletes at a press conference in Ohio State – from showing up to camps training for young people and signing autographs to even being spokesperson for advertisements.
Antani said this is long overdue.
"We are in fact just one of 11 states in the United States that have not taken any legislative action in favor of name, image and likeness for student athletes," said Antani. "That is changing today."
Antani said 16 states have already passed similar legislation.
State Senator Niraj Antani announces the introduction of a bill allowing students to profit from their image and likeness. 16 states have already done so. He calls this bill a big step forward. @ SpectrumNews1OH pic.twitter.com/aY7LQDjyou

– Tino Bovenzi (@TinoBovenzi) May 24, 2021
Smith said that puts this at the top of the pyramid of importance to him.
"I want to make it happen," Smith said. "It's going to be scary, there will be a lot of moving parts, but we have to do it."
The harsh reality being that not all student-athletes play professionally, Smith said this new law has the power to create generational wealth for students and their families.
"There will be a number of student athletes who will change the lives of their families, and the pressures of trying to pay the bills of higher education, I cannot stress enough," Smith said.
OSU women's volleyball coach Jen Flynn Oldenburg said she and her team would be excited to see what happens over the next month.
But for her ladies, she said the possibilities are endless, especially with the power of social media.
"How creative can they be to use the image and likeness of their name to present themselves to the world," she said. "I just feel like it's exciting and a great opportunity for all student athletes.
Antani has not said whether he has the necessary votes to pass the bill, but he is confident he will.
"It has to pass," Antani said. "Frankly, this is one of my priorities. I think when you have the athletic director of Ohio State University by your side, it underlines the importance. "
Smith said the new bill does not pay for the game, but says if passed it would be a big step forward for varsity athletics.
If passed, it would come into effect on July 1.