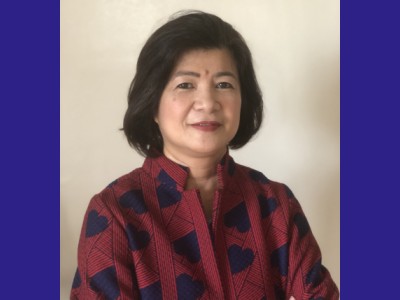 2021: From worst to good
IN a few more days we are pulling the curtain back for 2021. Coming from a year that gave us the covid-19 pandemic epidemic and put almost everyone on a downward spiral, we started 2021 still with a ounce of pessimism. As much as we wanted to deal with it in a more positive way, so much of the pandemic baggage we were carrying.
While 2020 was a direct downward spiral, it was a roller coaster ride in 2021. The first few months were down like in 2020. Then we were ready to see a silver lining with the arrival of the first batch. vaccines. We were down again when the new covid variants came out. But with more people vaccinated, resulting in fewer new cases, our economy has started to recover. However, we are once again facing another potential threat from a more contagious variant, Omicron, which, at the time of writing, has already been detected locally. But we learned our lessons from the Delta variant.
The first months of 2021 are no different from 2020. In fact, for many, the first half of the year was even worse as the virus struck near their homes. Those infected were just not just numbers, but faces and names. We were losing family members, relatives and friends to the virus. Personally, I dread checking my comments on FB news and then messages from friends mourning the loss of a loved one have followed one another. Unfortunately, the vaccines arrived too late for them.
Still, there's no doubt that the biggest headline of 2021 is the availability of anti-covid vaccines. All nations have rushed to secure their vaccine supplies. The richest countries first got their hands on vaccines, while for third world countries like the Philippines, we had to patiently wait our turn. The first batch of vaccines, mostly donations from China and WHO, reached us in March. Vaccination was carried out by priority group (Groups A to C) as vaccine supplies arrived in small numbers at the start. But over the months, the offer has improved. Regardless of source and brand, we're just thankful that we now have a constant supply of vaccines. At last count, about 40.69 million Filipinos (or 36.9% of the population) had been fully immunized while 54.5 million (or 49.5 of Filipinos) had been partially immunized. The good news is that these numbers now include children over 12. The number has increased dramatically due to the government's 3-day national immunization campaign which resulted in a total of 7.6 million Filipinos vaccinated. A second nationwide 3-day immunization campaign took place from December 15 to 17, which aimed to immunize an additional 7 million Filipinos.
With more people fully vaccinated, we saw a steady decline in our new cases while most of those infected had mild symptoms. This prevents deaths and hospitalizations, while removing pressure on our health systems. A welcome respite for our health workers. We hope that with the deployment of boosters, we can better protect ourselves even from new variants that may still be released. Indeed, vaccination is the key!
However, the first part of the vaccination program was threatened by the discovery and arrival in the Philippines of the new covid variant Delta which has been shown to be highly transmissible and more dominant. we are racing to have more vaccines and to vaccinate more people, the Delta variant was racing to infect more people. And he was winning the race for a while. We saw the number of new daily cases climb to around 26,000 in September. Once again, hospitals were full and deaths were on the rise again. Containment and quarantines have been carried out. Economic activities slowed down again.
But the vaccinations continued even at a faster pace. Somehow, fear of the Delta variant has caused more people to get vaccinated and stick to health protocols. It's been two months since we were able to contain the spread of the Delta variant which is now reduced to just hundreds / day.
The steady decline in new cases of covid has prompted the government to rethink its quarantine and lockdown protocols. From ECQ or MECQ or GCQ, the government rolled out the 5-level alert level system in September to balance health amid the covid pandemic and our hard hit economy. It is based on the rate of covid transmission and health care utilization in the region. Alert Level 1 is the most relaxed while Alert Level 5 is the strictest and is compared to the Enhanced Community Quarantine. It has been approved for national deployment but is to be done in 4 phases. So far, only alert level 2 has been assigned to a city. Below Alert Level 2, movement is less restricted, the elderly and children are allowed to go out, more businesses are allowed to operate and with higher capacity, and face-to-face lessons are given. taken up in some schools. And finally, the lifting of the mandatory use of face shields (we were the only country to require it).
With most major cities now under Alert Level 2, we are seeing more interesting economic activity around us. Supermarkets and malls are once again full of people shopping and eating out. Traffic jams are once again in sight on major highways. Travel insects are on the road (or in the sky) to their long-awaited vacation destination. Hotel occupancy rates are on the rise and airlines are all again on the lookout for their seat sales promotions. Salons, spas and dermatological clinics are full of appointments. Of course, the economic hype is boosted by the fact that this is Filipinos' most favorite time of year: the Christmas season. When Filipinos are very generous and spendthrift. With these positive economic activities, financial analysts are optimistic that our local stock market may still cross a new threshold by the end of the year.
Amid the twists and turns and dramas that go with it, the filing of our candidates for the May 2022 election was greeted with enthusiasm and optimism by most Filipinos. Regardless of our political party and color, we always look forward to this important first step in the national election as it presents us with the list of candidates to choose from on May 9, 2022. Fortunately or unfortunately, we can only choose among those on the menu. Already they are going around both virtually and face to face and making those promises again. We can just hope and pray that each of them has the best interests of our country and our compatriots in their hearts and minds. And that we will be guided when we vote next year.
With the looming threat of an Omicron variant epidemic, we are again forced to be more careful and vigilant. But we certainly can't afford to go back to those ECQ or Alert Level 5. Early studies in South Africa, where it originated, showed that although this variant is more transmissible, it causes less severe infection. . There are also findings that vaccines, such as Pfizer, work against the virus. This means that although the vaccinees may still be infected, the symptoms will be mild or may even be asymptomatic. So the message is clear… get vaccinated. And follow the correct sanitary protocol. We may not be able to stop the covid-19 virus and its variants, but we can learn and successfully live with it. The virus has mutated to exist and survive… so do we!
We have seen and experienced the worst of this pandemic in 2020 and the first half of 2021. We have started to manage it this year, through vaccines and strict adherence to health protocols and have seen and experienced the good things that it does to us. brought. As we end 2021 and welcome 2022, not only let's hope, but let's work together for a better, safer and healthier year!
Happy Holidays!